Stones Heal Bracelet + Tigers Eye + Jasper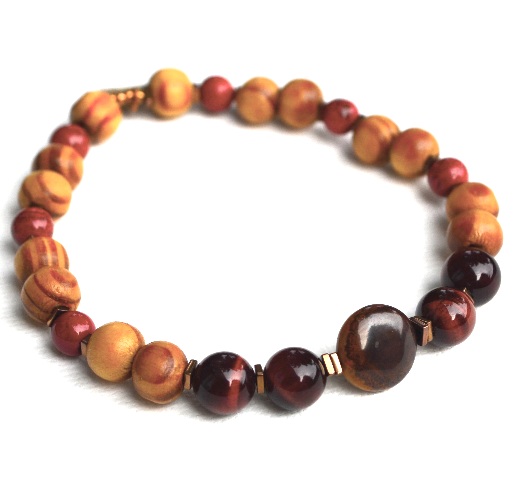 Stones Heal Bracelet + Tigers Eye + Jasper
The Stones Heal collection gives us the power to add healing stones into our daily lives. Let yourself be healed while at work, play, or day to day. Life gives us turbulence to challenge our strengths. It's best to go into a battle with the tools that can help you to fight those obstacles as efficiently as possible.
Made with Jasper, Tiger Eye, Hematite, and Olive Wood.
Jasper helps with our mental and physical health and passion. Tiger eye encourages strength, courage, and business power. Hematite is Grounding.