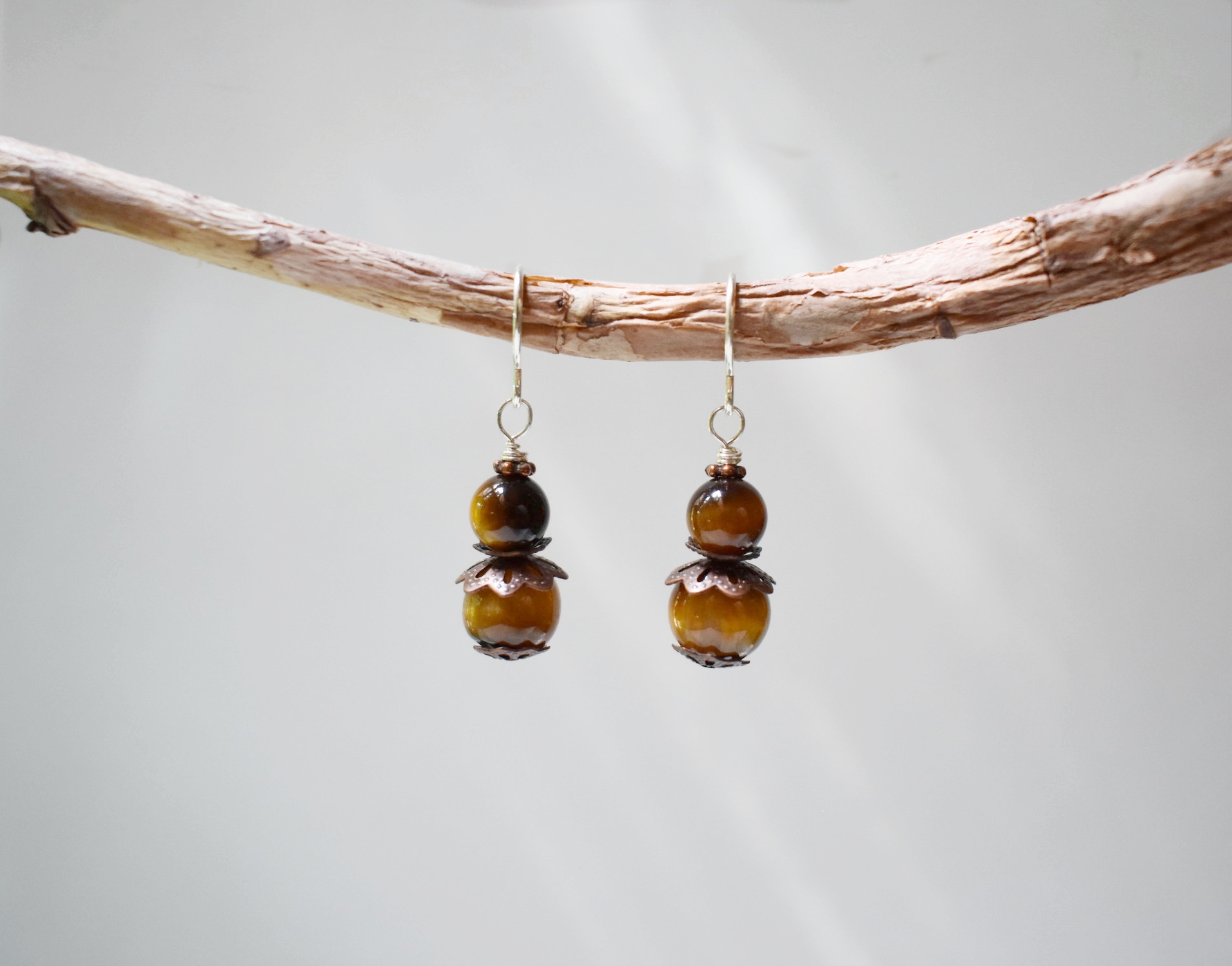 Flirty Tiger Earrings
These Little Dangle earrings were inspired by the contrast between strength and beauty. We are constantly told as women to be strong, yet are trained to have a delicate nature. These earrings are the best of both worlds by bringing both of these amazing energies together. A truly accomplished woman is fierce by nature yet soft when necessary. The brass lacy delicate accents complimenting the beautiful yet strong Tigers Eye. Made with .925 Sterling Silver earring hooks.
Tigers Eye is a stone of Strength, Courage, and self power.