Stones Heal Mala + Picture Jasper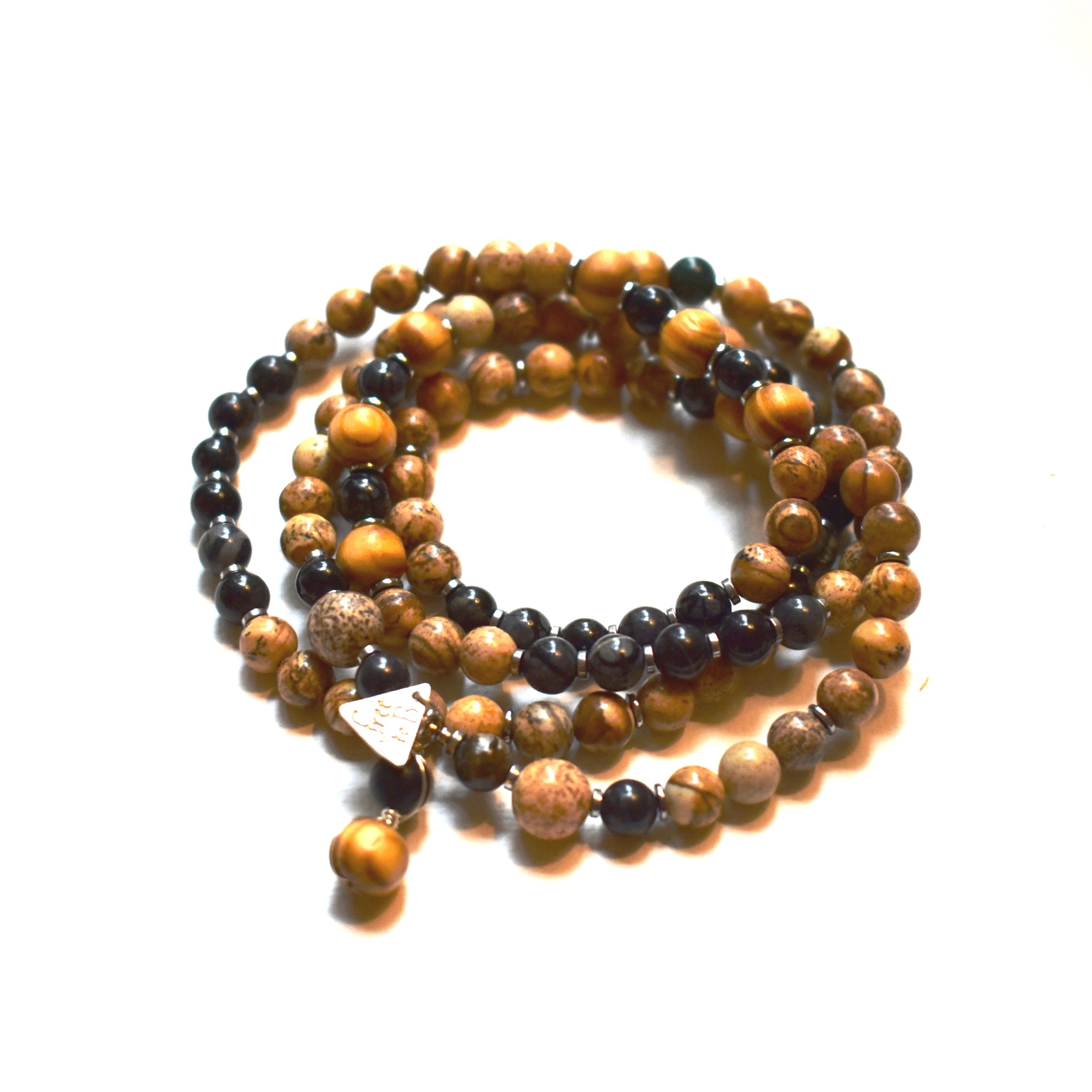 Stones Heal Mala + Picture Jasper
This Mala can be worn as a Necklace or Bracelet. Made out of Picture Jasper, Snowflake Obsidian, and Hematite. With sterling silver accents. Embellished with a Lava or Olive Wood charm.
Picture Jasper brings a sense of Harmony and calm. This is the stone of Balance!
Snowflake Obsidian is a wonderful Yin Yang stone, bringing balance to the Mind, Body, and Spirit.
Hematite is the all powerful Grounding stone, keeping us in our physical bodies.
Find out more about stones on the Gemstone Properties Page