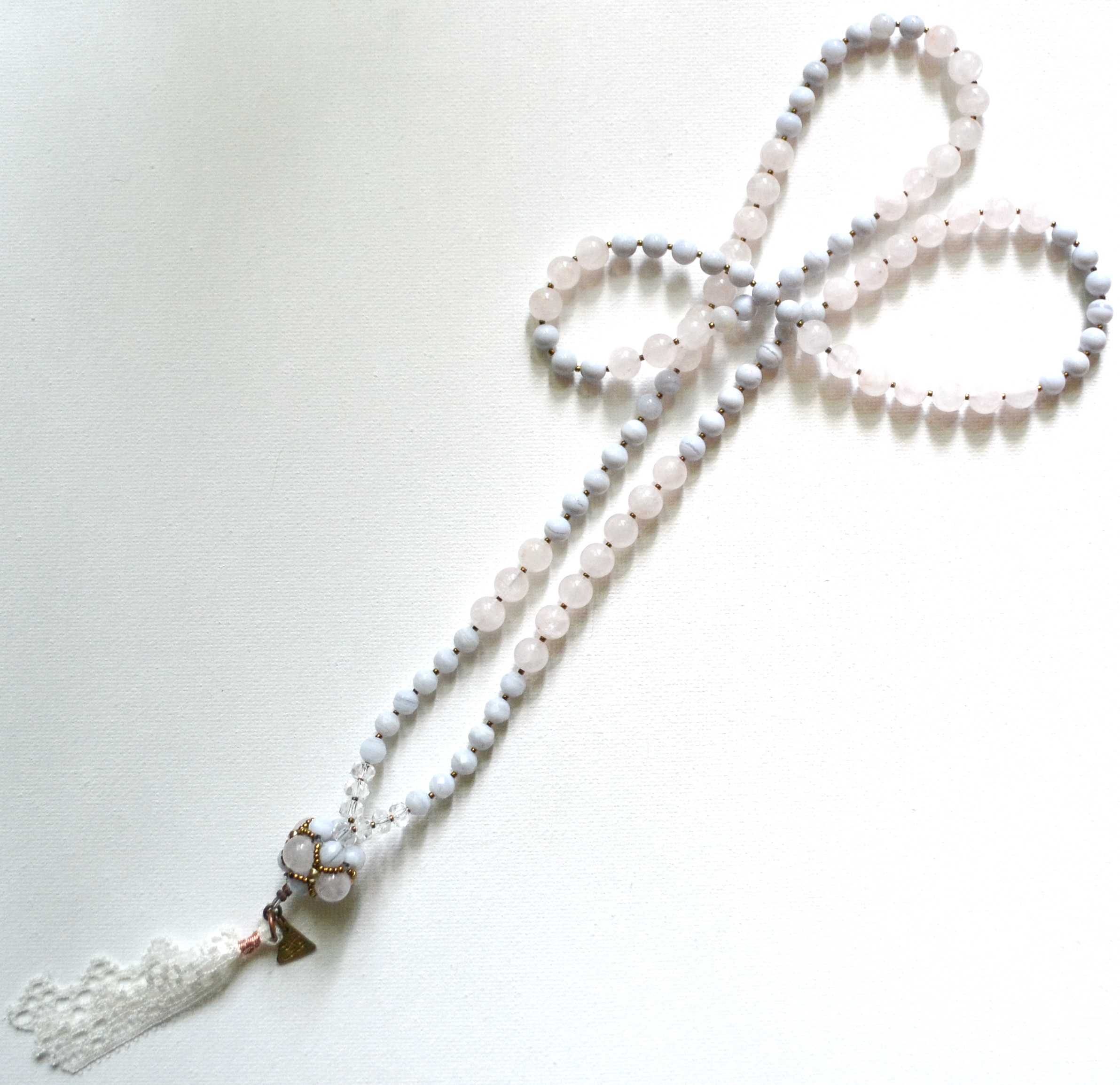 Just B Mala + Lace
Just B Mala + Lace was created to add elegance to any outfit. Handmade Lace tassel and Hand stitched Guru B Bead.
Rose Quartz: The stone of LOVE. Self and than ultimately universal love. For you need to love yourself properly to have to capacity to truly love others.
Blue Lace Agate: The stone of Calm emotion. This stone is great to keep you calm, cool, and collected. One of my ultimate favorite stones. Blue Lace is great for communication skills.
Lace may be slightly different based on lace availability.