Just B Mala + Picture Jasper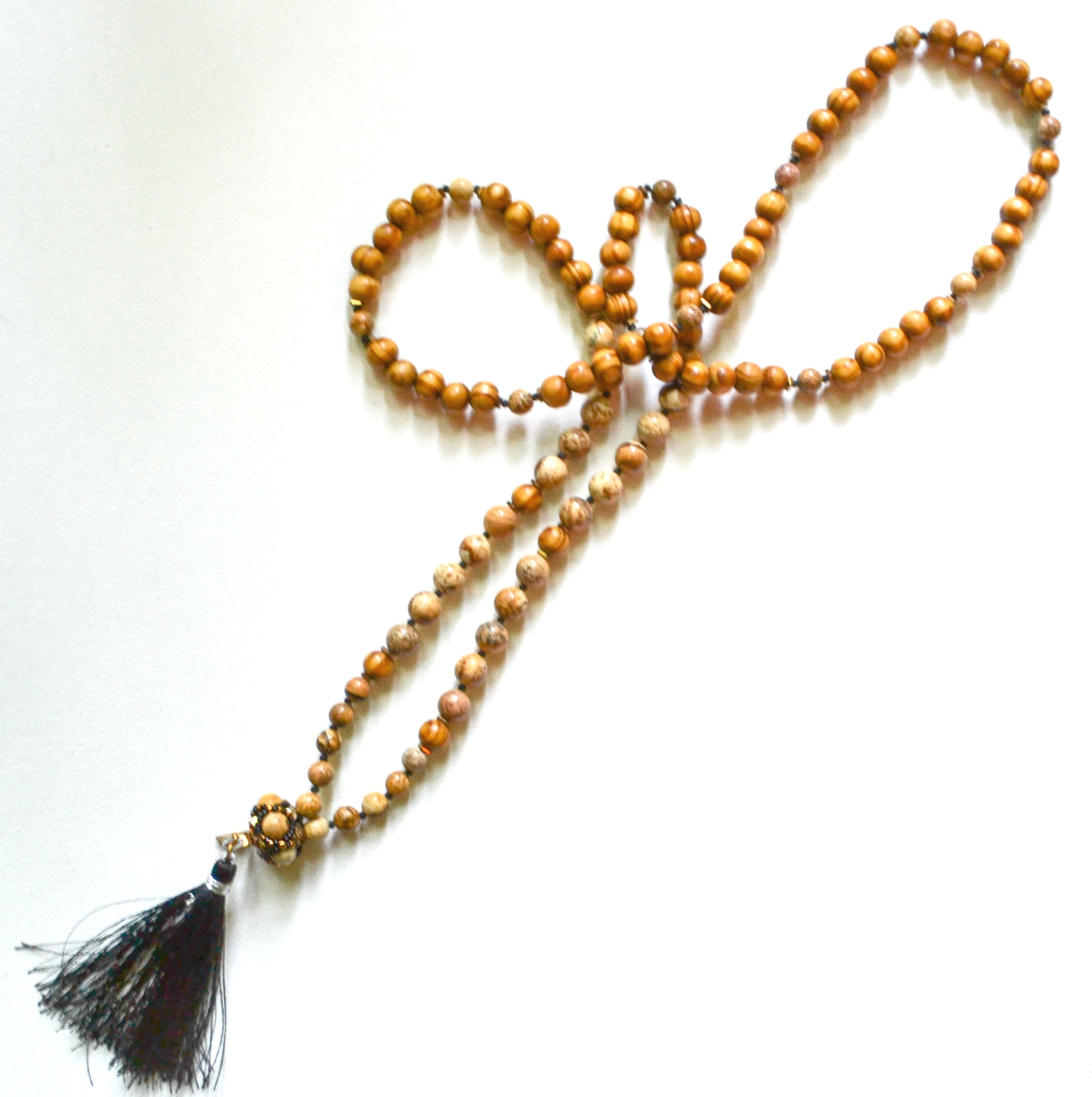 Just B Mala + Picture Jasper
Just B is a line that bring us back to self awareness. Giving us the courage to Just B who we are... Nothing more or less than that. Giving us the tools we need and the energy we crave to amplify the beauty that is already inside us. Each Just B Mala is made with a Hand-stitched B Bead and Silk Tassel. Made with 108 Beads for 108 Mantras or Prayers.
Picture Jasper: Connects us to the earth. keeps us grounded and in harmony with the planet.
Hematite: The stone that Grounds us to the here and now.