Stones Heal Mala + Amazonite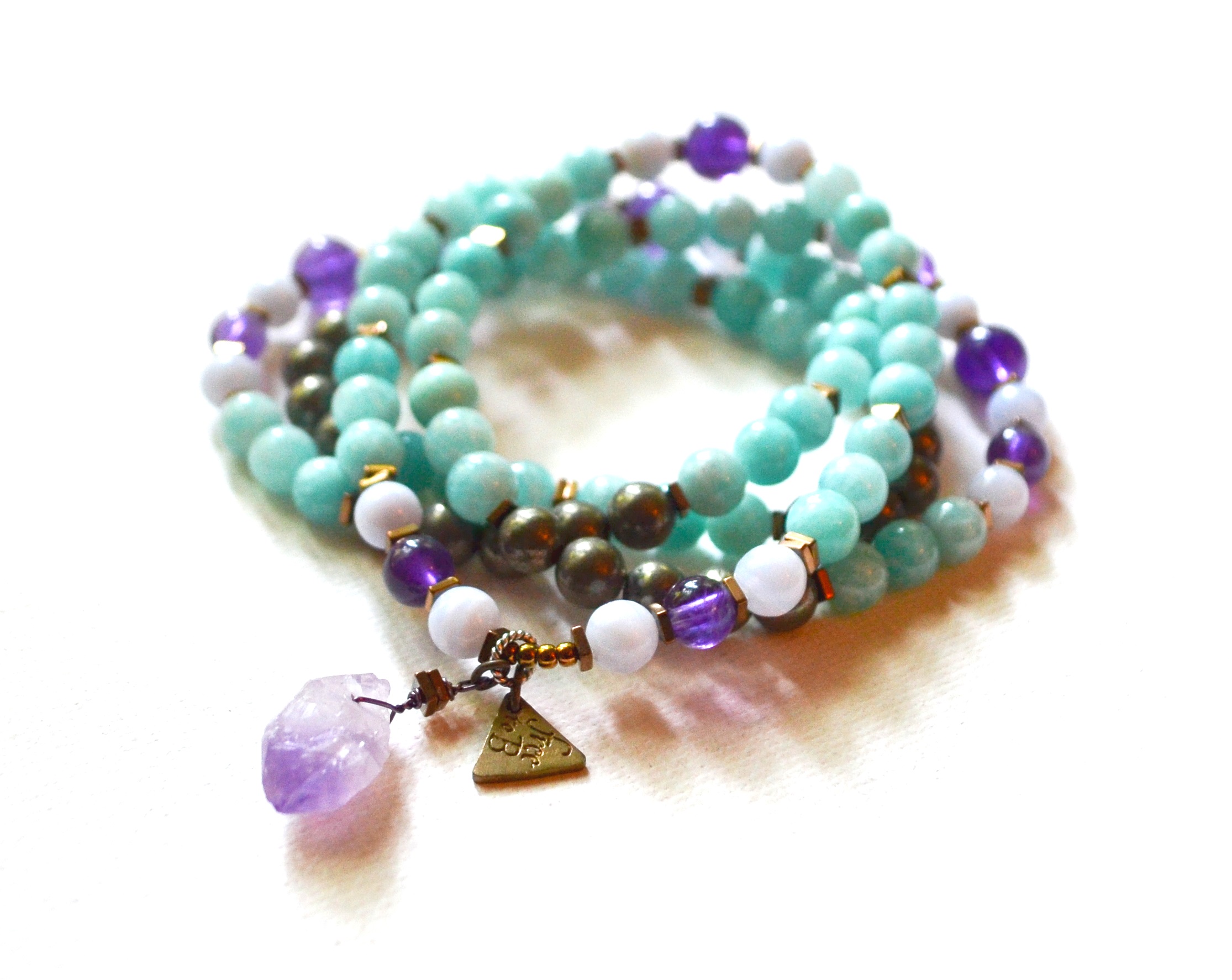 Stones Heal Mala + Amazonite
This Mala can be worn as a Necklace or Bracelet. Made out of Amazonite, Amethyst, Blue Lace Agate, and Hematite. With sterling silver and Brass accents. Embellished with a natural Amethyst Point.
Amazonite brings a sense of balance and calm. This is the stone of RELAXATION! This stone opens the throat, heart and third eye Chakras helping to relieve stress.
Amethyst is great for Spiritual awareness, aids in sleep.
Find out more about stones on the Gemstone Properties Page