Stones Heal Mala + Love & Joy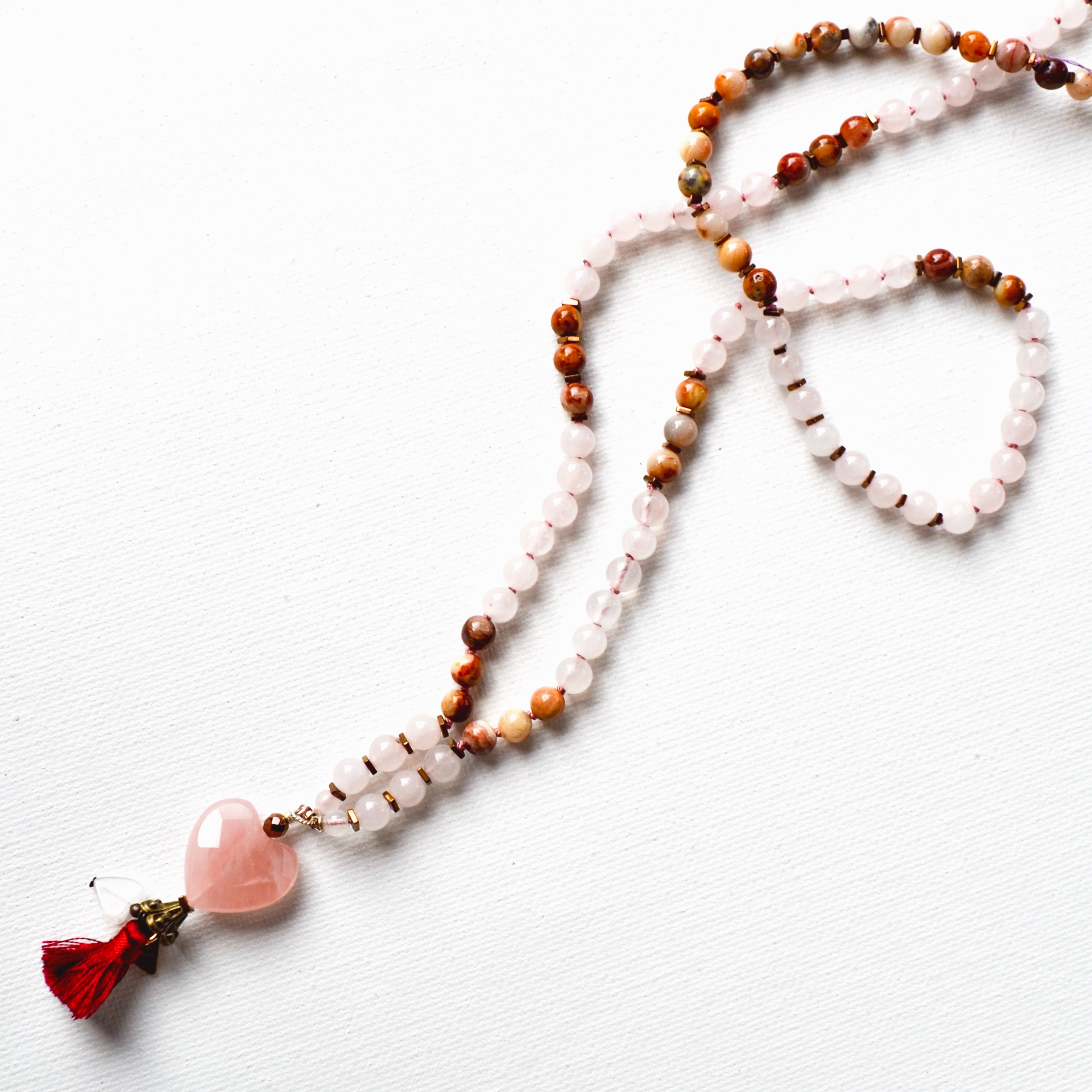 Stones Heal Mala + Love & Joy
Stones Heal Collection. Stones heal by being actively with us during the day. Wearing stone creates an energy that helps to influence our mood and in effect our daily lives. This Rose Quartz Mala is hand knotted on silk with Crazy Lace Agate, Hematite and a beautiful rose quartz guru bead.
Made with 108 beads for 108 mantras. Also a lovely necklace just to wear as a necklace.
Rose quartz is the ultimate stone for self love and universal love. For how can you love others if you have no capacity to love yourself!?
Crazy Lace Agate is the stone of joy and happiness!
Hematite keeps us grounded!