Stones Heal Mala + Rose Quartz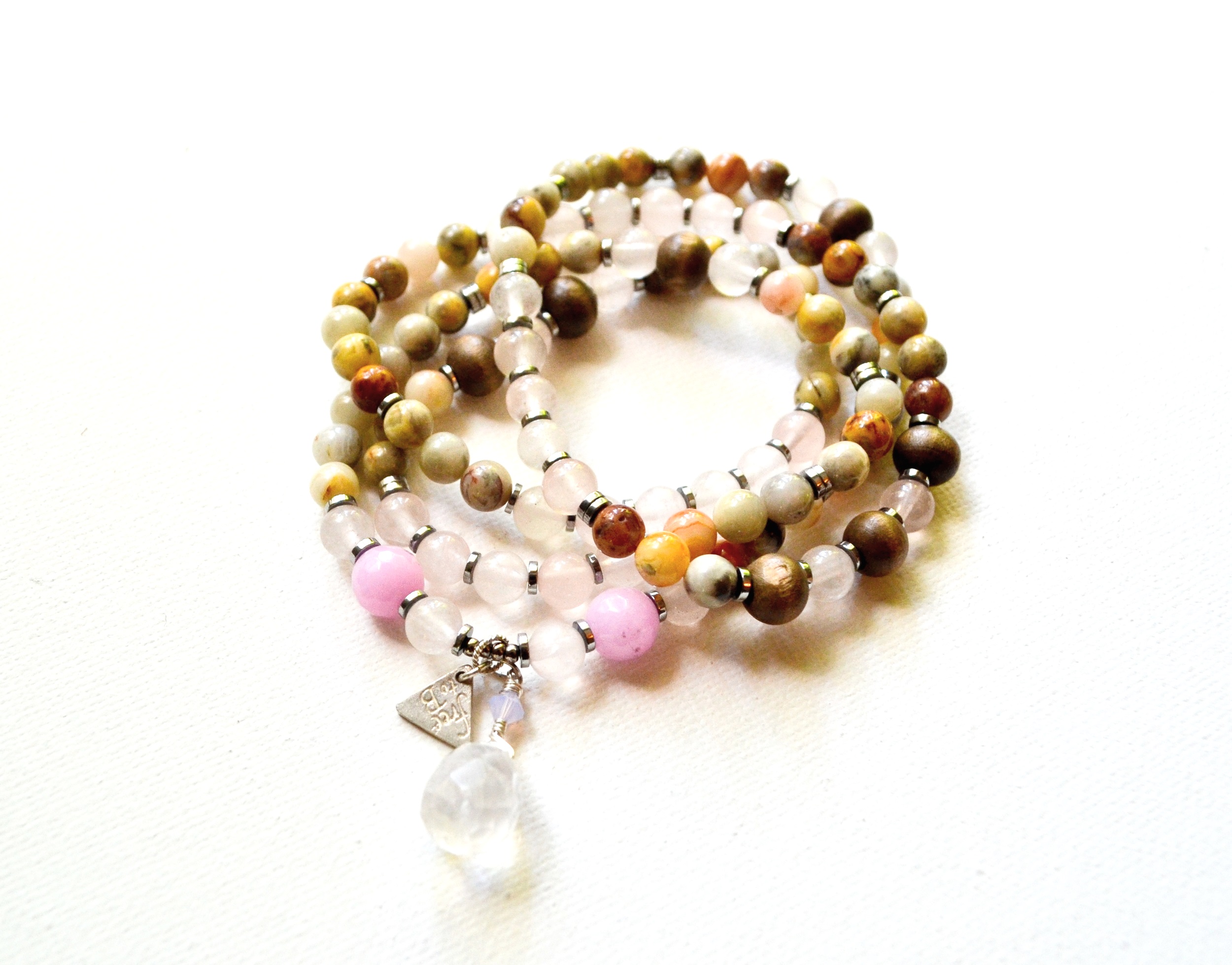 Stones Heal Mala + Rose Quartz
This Mala can be worn as a Necklace or Bracelet. Made out of Crazy Lace Jasper, Rose Quartz, Hematite, and Jade. With sterling silver and wood accents. Embellished with a faceted Rose Quartz Drop.
Rose quartz is the LOVE stone giving us self and than ultimately universal love. For if you love yourself properly you become more capable of loving all properly.
Crazy Lace Agate - Happiness and Fun!
Hematite is one of the most grounding stones giving us connection to our physical being